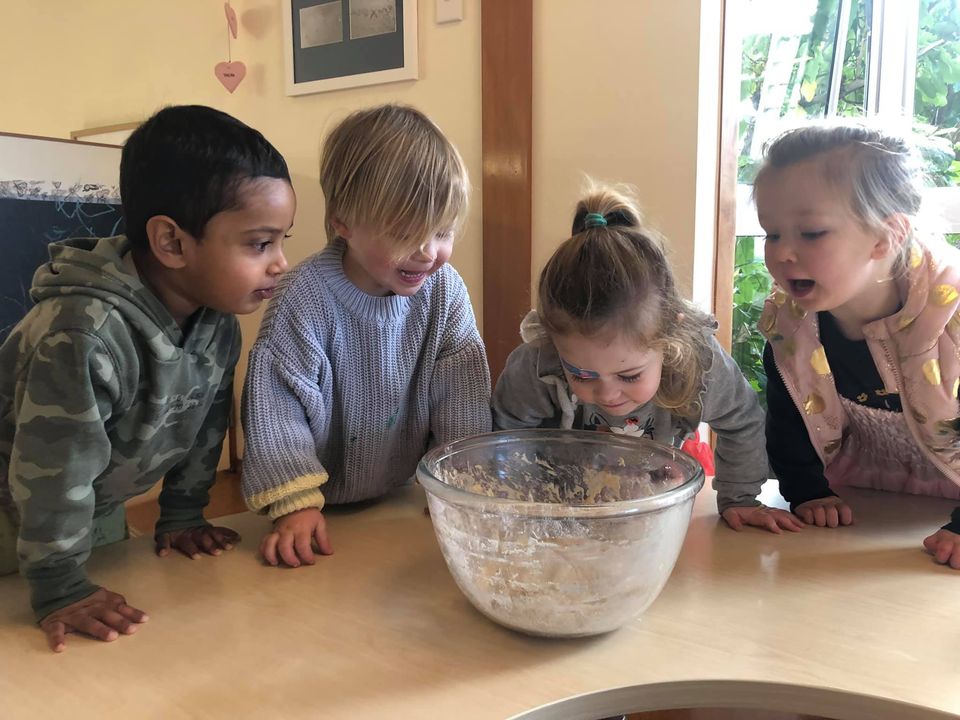 At Folkestone Street we pride ourselves on being a home-away-from-home for our tamariki and whanau. Because of our small group sizes, great ratios, and homely setting, our tamariki are able to participate in familiar, intimate experiences that connect the pathways between home and centre (Ministry of Education, 2017) such as baking and cooking.
Our bakers have been very busy whipping up an array of muffins, biscuits, buns and cakes as of recent, and loving every minute of it! As the tamariki pour, mix, shape, and even crack the eggs themselves they learn maths and science skills, and gain greater understanding of the world around them as they ask questions, make predictions, and evaluate the results (Vahey et al., 2018). Baking is also a great socially collaborative experience for the tamariki, as they practice turn taking and working together (Ministry of Education, 2017) towards a shared outcome.
The anticipation of waiting to eat our baking at afternoon tea is huge, and the tamariki show a real sense of ownership when they are able to present their friends with food that they have made – not to mention it's pretty delicious too!
Ministry of Education. (2017). Te whāriki: He whāriki mātauranga mō ngā mokopuna o Aotearoa early childhood curriculum. Ministry of Education.
Vahey, P., Vidiksis, R. & Adair, A. (2018). Increasing science literacy in early childhood: The connection between home and school. American Educator, 42(4), p. 17-21.