We're really proud of our reputation, but don't just take our word for it. Check out the reviews from below from some of our family's below. You can also find current and live reviews on our Facebook Page and our Google Business page
"Dear Debbie, Vicky, Pam, Ning, Nicola and Misung. It's always hard to say goodbye...We can't believe time passed so quickly and it comes to the day where Mei Mei needs to leave Folkestone Street. You have all played a very important role in Mei Mei's life. Thank you so much for all the care, love, teaching and patience you have had for Mei Mei. ​ There are lots of words and emotions in my mind but I don't know how to put them together. Just can't say THANK YOU enough to you all!"
"Folkestone Street has been a lovely environment for Hudson and he has learned so much, especially with his speaking and social skills, thank you so much for providing such a comfortable and homely environment, we have been very pleased with the care that Hudson has received and we will quite likely see you again in the future with little Frank".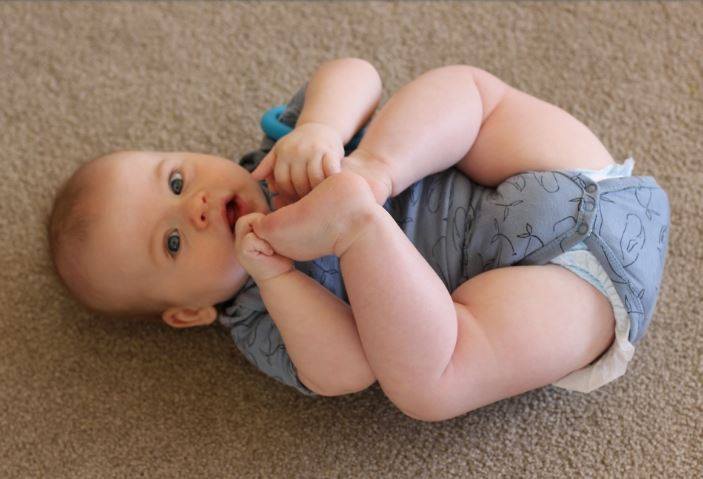 "To the Team at Folkestone Street. For the last year and a bit you have provided Sophie with her home away from home. Over this time we have watched Sophie blossom from a fairly anxious baby into a confident, happy, determined and busy toddler. We can't thank you enough for providing such a nurturing, loving, stimulating and happy environment for Sophie which has enabled her to soak up new knowledge and grow and develop new skills so rapidly. ​ Despite not always being easy to say good bye in the mornings to our little girl, we have never once doubted the care that Sophie has received from you all. Thank you for opening up Sophie's world to a whole range of new experiences, for challenging her and for celebrating her successes with us. It has been such a positive introduction to Early Childhood Education for us."
We would like to take this opportunity to thank the staff at Folkestone Street Infant and Child Care Centre for all of the love, support and encouragement for our daughter, Maisie. She has grown and developed with so much stimulation and adoration from the team over the past two years.
Despite her accident, we have been so glad to have stayed and entrusted the staff to look after Maisie. I can see that there have been huge improvements in the organisational layout of the centre and I thank you sincerely for your continuous improvements in the quality of service and the safety of the children. Maisie has thrived in the care of the staff and she continuously talks about Debbie, Helen, Vicki, Sara and Pam. She sings at home quite often and if I try to sing along she will tell me off and say "it's Debbie's song, not mummy"!!!!
Thank you for providing a quality service with an amazing team. The parent information evening really highlighted the spirit of the centre as well as the demands of the job. We really appreciate everything you do. As a mother yourself, I'm sure you can appreciate that one is never 100% happy about sending their children to daycare, but I do feel that FSICC is a cut above the rest. We have loved the homely atmosphere and the size is perfect! Also the newsfeed on facebook showcases the daily hive of activity, which means so much for the parents and extended family to see.
Thanks for everything and good luck for the future of FSICC. We shall look forward to keeping in touch on facebook!
"Thank you so much for the wonderful care that you and your staff have offered Charlotte over the last year or so, and in particular following her accident. We have really appreciated all the help and support that you have given her (and us). Folkestone has been a wonderful place for Charlotte to grow into a toddler and we will continue to recommend the centre to our friends. Once again, thank you for looking after our little monkey so well. We really can't thank you enough."
Luca started school in Feb 2012 and her reading and writing is particularly good. We have been told by a teacher, 'it's like Luca has been going to school for 6 months'. I partly put this down to her wonderful learning experiences at her first daycare - Folkestone St :)Please pass on 'Hello' to the wonderful staff there.
"Thank you so much for the regular newsletter. We are more than happy with the environment at Folkestone Street. We cannot praise your wonderful staff enough or their care and dedication to Blake. He thoroughly enjoys every day at Folkestone and we love to follow his day on Facebook with his development photos. Thank you for providing such a special environment for Blake to grow and learn. Thank you again"
"Cooper is now loving his days at Folkestone Street and each morning is keen to jump in the car, whether it's one of his days or not! Vicki, Pam, Sammy and the rest of the staff have been fabulous. It's a great feeling to drop him off each day and know he's so well cared for"
"Dear Vicki, Nicole & Staff. Many many thanks for the lovely introduction you have given our adorable Makai this week as he commenced Daycare. Your loving care and professionalism is wonderful. It is most reassuring for Kate and Jola, as well and Mimmi & Grandpa, to know Makai is endowed with excellent guidance and care whilst at Folkestone Day Care. Special thanks and appreciation to the wonderful work of Vicki & Nicol"
P.S. Thank you for making me feel so welcome during my visits.
"A rave about your staff, they have been so incredibly supportive during this pregnancy, not just toward Lulu, but of Molly and myself too and I'm so grateful. Its going to break my heart when Lulu turns three, I'm just thankful new baby will be able to start so I can continue the relationship with everybody. I can't speak highly enough of your amazing team"
"Max really loves it at Folkestone St & we feel very happy leaving him there. I keep meaning to say thanks for his beautiful Mother's Day card you helped him make for me - what a lovely surprise".
"I want to praise your staff for the great attitude they've already shown to me regarding Lulu's toilet training (which started today). They've been really supportive about it and I appreciate it. She was off to a fabulous start today, I was very proud of her, so I'm really hoping it wasn't just beginners luck! p.s. love love LOVE the Facebook updates! So addictive!
"To all of the wonderful staff who have cared for Bronwyn for the last two years. Thank you, thank you, thank you. It has been a fabulous experience for her - we've appreciated all that you have done to keep her busy, polite, entertained - and decent eating habits!!"
"Erinn has developed enormously since joining Folkestone St and has gained a lot of confidence recently around other children as a result. She has also displayed a love of all things 'creative' i.e. painting and play doh since joining which we have really enjoyed watching develop and have continued this interest at home. Mum and Dad have also enjoyed getting our hands covered in paint again!"
"Olivia has had a great time at Folkestone and we have loved watching her grow and develop in the stimulating and fun environment of your centre. We appreciate everything your staff have done for her and their kind and caring attitude towards her. We have thoroughly enjoyed the daily photos you share of her day. We are very grateful of being able to see this snap shot of her busy, happy day with you. We look forward to seeing you again sometime in the future".
"To all the wonderful ladies at Folkestone St. I can't thank you enough for the love, care and guidance you have shown Makai over the last four months. After my first tearful day dropping him off, i felt nothing but security each day after that because i knew my baby boy was in such good hands. You have all been an amazing support to me and we look forward to keeping in touch on Facebook"
"I wanted to say how happy we are with how Ruby has settled into Folkestone. I visit her at lunchtime and she is always so happy. This morning she had a big grin and put her arms out to Nicole as soon as we arrived at the centre. We love looking at the Facebook photos and videos to see what she has been up to for the day and appreciate the time the teachers take to do this.

"Vicki and both Nicole's have been wonderful in helping Ruby settle and all the teachers have been very welcoming and reassuring. I appreciate the love and care they show Ruby (and the time they take to put her to sleep - although she seems to be improving in this area!).

Thank you (and Vicki) for providing such a wonderful day care environment which gives our little girl so much enjoyment and us a great deal of peace of mind"
"I cannot speak highly enough of Folkstone Street childcare! The teachers are wonderful and so friendly. Sara and Preety especially have been amazing with Marlee and I was blown away with how wonderful they were to help settle Marlee into childcare which comforted me and I knew she was in good hands 🙂 Marlee has particularly grown fond of Preety, she will be missed! I cannot thank the teachers enough and I will be sure to recommend your daycare to my friends :). I appreciate your help and enrolling Marlee on short notice to fit around my work. Thanks Bailee."
To all the team - thank you so much for all that you have given to Alex in his time at the centre. We have noticed a significant development in him since he has been with you. While I know that they naturally develop as they grow older, I truly believe that his communication and physical development has advanced further than it would of if he had been at home with me. It's just nice to know that he is going to a centre that isn't run like a machine and still has that 'home' feel about it. So thank you so much"
"I want to thank Sammi in particular for her focus in helping Max to sleep well again at Folkstone street centre. Max has always slept very well but recently went through a patch in Feb of refusing to sleep which left me with a very tired and grumpy boy at the end of the day (around diner time usually!)" "Sammi really took the time to discuss this with me and through my comments and Sammi's efforts working together we succeeded in getting Max back to sleeping well again".
Caja absolutely loves Folkstone St and continues to thrive in the tender loving care Vicki, Pam and the rest of the team lavish upon her".
"Alanna is doing grand in her over 3yrs daycare, but still talks fondly about her 'old' daycare on an almost daily basis, given half a chance she'd go back there in a minute! I've been in with her a couple of times and we're always greeted with such warmness and made to feel very welcome!"
Dean and I, and of course Kody, have been wanting to thank you all in the way you have helped Kody settle into Folkestone St. You guys have just been amazing with your time and patience with him and myself! He has come a long way from the wee little guy that didn't let anyone settle him to now falling asleep on his own, all thanks to your patience and understanding!! He loves coming to daycare, his little face lights up when we mention your names! So once again thank you so much you guys have been amazing".
"Extra special thanks to ALL the teachers at Folkstone Street for helping toilet train Zoe especially Debbie and Victoria. The first two weeks were pretty stressful with Zoe wee'ing and poo'ing everywhere but the teachers were very supportive and then almost magically Zoe just seems to GET IT and she has been away every since. I have a lot of friends battling with toilet training especially at centres were they are forced to put their toddlers into pull ups until they are fully trained so it's a just awesome that Folkstone Street is offering that advantage for parents".
"Folkestone St staff are all so great, Vicki is always welcoming and friendly but I just wanted to say how impressed I am with Sammi. She is often with the babies when I go to collect Ollie and I have observed that she has such a nice manner in which she speaks to and deals with the babies. She always takes the time to come over and tell you about their day and makes an effort to come up and say goodbye to Ollie. We are impressed with all the staff and its such a nice feeling knowing that Ollie is well looked after and is getting plenty of chance to play and is also learning some boundaries! Folkestone street is a great centre with great staff and we just wanted to pass on to you some positive feedback".
"Thanks so much for this great update passed on via Kate and Makai. The Newsletter and the regular Facebook updates are a great way for us, as Makai's doting grandparents, to maintain our connection with the centre. We were both fortunate enough to have had some time at the centre in the past few weeks and look forward to getting back there again in the remainder of the year. Both of us have a background in education and it's extremely rewarding to see the focus on development and a strong experiential approach to care that everyone in the centre has. Keep up the great work with your communications and your care. We love it!!"
"Charlie has settled in really well - so much so that he doesn't want to leave when I come to pick him up!! Thanks so much for your help I am so glad that we persevered!" "Ps: I love the facebook page!!!"
"Thank you a hundred times for your contribution to Luca's best start in life. She has enjoyed learning & playing in your company. You have taught her more than we ever could. Since our move away from your area, we have unsuccessfuly found a daycare that we hold in high regard as much as we do of Folkestone St. The 30km trip we make each way for Luca to attend this special 'home away from home' is well worth the drive. If I had the resources I'd build a daycare in our area, just like Folkestone St and of course to make it as special as Folkestone St, I'd have to poach you!. Thanks for the happiness you brought Luca"
"Thank you so much for your support while we were pregnant and since Jed has come into the world! The fact that Isla loves you guys so much made our lives infinitely easier as we tried to love our little ones (and feed/sleep/clean) enough. We know Jed will love you to. Just the other day I had to write and email to ask for suggestions about Isla and Vicky phoned me and talked me through it. I am always aware that there are 29 other kids to think about on any given day, so I appreciate the effort with individual parents I see".
"We'll be so sad to say goodbye to you all. Folkestone St has been such a huge part of our life, particularly Rosa's - you've had a huge part in shaping her development and we are so grateful for the brilliant environment you've created to nurture both the girls. Thank you so much for everything you've done for our girls"
"Thank you for providing Mathew with such a fabulous nurturing environment when he is with you. He has had a fantastic 20 months, and we have loved watching him grow and develop. All of you have had a positive impact on him, and we thank you for indulging him with his fireman and emergencies fascination. He has made some lovely friends who we are sure he will stay in contact with for a long time"
"Keiran's been at Folkestone St for a month now and I just wanted to let you know how happy and impressed I am with your incredible staff at the centre. Vicki, Nicol & Nicole have all been wonderful and they couldn't have made the transition for me going back to work and leaving Keiran any easier. A huge thanks to them and the rest of the team".
"I have been very happy sending Zach off to Folkestone Street over the past year or so, and I know he has enjoyed it. The teachers there have been so friendly and lovely and I have really appreciated the support and advice, especially lately (typical 2yr boy stuff!) I happily recommend Folkestone Street to anyone who asks!"
Dear Victoria, Debbie, Pam, Vicki and my other Carers. I've been here since I was 1 and Mum and Dad's one and only little daughter Thanks for your care and helping me grow There are so many things you've helped me know Thanks for making me feel at home at your place And always keeping a smile on my face I have to go now as all big kids do But I want you to know I'll never forget you
"Thank you for your time on the phone today. I forgot to tell you how fabulous the Teachers have been with Caja toilet training. We are very proud of how well she is doing and know that this has been made a lot easier for us by the way she has been supported at Folkestone. Thank you"
"Folkestone St was the first educational institution attended and enjoyed by Maria...tomorrow she starts a new challenge in her life... Thanks Folkestone for affection, patience and friendship... You'll be in our hearts forever... Thank you so much"
Still not convinced? It might be time to book a tour. Contact us today to discuss your personalised Childcare requirements.